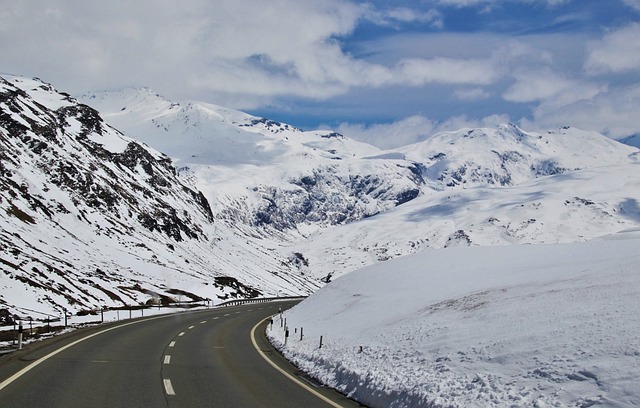 For HGV drivers, British winter can be difficult, with rainfall increasing and temperatures plummeting. We understand it can be challenging for even the most experienced drivers during this season, especially for those going on long-distance trips. With that in mind, we have come up with some tips for winter truck driving which will make driving in winter for HGV drivers less daunting and most of all – safer. If you're thinking of starting a career as an HGV driver, you can try to find HGV training courses to get you started.
Go Slow
Heavy rainfall, wind, fog, snow, and ice are all reasons why you should keep your speed down. We know deadlines can be strict, especially during the Christmas festive season; however, most road accidents occur as a result of over-speeding. We, therefore, recommend being extremely careful when driving in bad weather. Driving slowly will provide you more time to respond if anything bad happens. Recent data shows that on average, 22% of all UK road accidents are caused by poor weather conditions, with 11% of those accidents caused by over-speeding.
Keep a Safe Distance
We have talked about going slow when driving in bad weather, but it's also vital to keep a safe distance from the surrounding cars. The recommended stopping distance in wet conditions is two times the distance you would maintain in normal conditions. However, on icy roads, the stopping distance is nearly ten times that!
Be Prepared For Winter Truck Driving
HGV driving can be a huge undertaking all year round, but drivers should take additional precautions in winter when the weather can be very harsh. The best way to go about winter truck driving is to be prepared.
Plan ahead. Check traffic and weather warnings on your route so that you can better plan your journey or make a detour.
Car batteries can last for about 5 years. Your battery will be critical if you break down and need to stay warm.
Ensure your exhaust pipe is clear of snow.
The antifreeze and engine oil should be at the appropriate levels.
Check whether you have roadside assistance in the event you break down in the course of your journey.
Ensure your tire pressure is adequate.
Check whether all your mirrors and windows are clean before embarking on any journey.
Refill your washer fluid.
Ensure all your lights are visible, working, and clean.
Make sure your heater is functioning properly before you embark.
Fuel up! Keep your tank at full capacity whenever possible, as this will help improve traction. It's also smart to make sure you have at least half a tank of fuel before you embark on any journey, in the event that your truck breaks down, and you need to depend on fuel for heat.
Pack a Winter Survival Kit
With the likelihood of delays and breakdowns increased during winter months, it's advisable to pack an emergency winter survival kit, in the event you end up stranded in remote locations.
Get Plenty of Rest
Everybody can relate to feeling a little bit more exhausted in winter, with darker evenings and mornings. It's reported that a whopping 97% of drivers complain of feeling sluggish and tired in winter, so it's important for HGV drivers to get adequate sleep and rest when off-shift to avoid potential accidents on the road.
Employ Good Judgment
The most crucial piece of advice we can offer is to employ good judgment. If the weather seems dangerous, you should look for a place off the road to wait it out. You can use the tyre spray on the road as a guide on how bad the weather conditions are.
We understand driving in winter conditions can be challenging and daunting, so it's important that you are always 100% in control of your vehicle in order to keep you and other road users safe.